About Us
BREAK THROUGH YOUR LIMITS
We are the evolution of association management. The traditional model of association management is dying. Education is leading the charge as credentials are the new value proposition. It is proven that by enhancing/creating a credentialing program organizations will discover the following over the next three years:
Dramatic increase in membership up to or more than 50%
New/increased non-dues revenue stream in education which in many cases supersedes membership revenue
Substantial increase in sponsorship
Rejuvenated meetings with up to 40% increase in attendance
The time is now for you to make an investment in your association's future, you are ready for credentialing. Limitless works with associations with an operating budget of $3 million dollars or more. However, if you are an association with a budget of $3 million or less – we have you covered with Limitless Boutique.
With a focus on virtual events, Limitless Virtual was born!  Limitless works with associations providing "back of the house" support for all of your virtual events.  From strategy, planning, and platform selection to speaker training, event website design, and post conference analytics, let Limitless Virtual help you.
Feedback
FROM OUR CLIENTS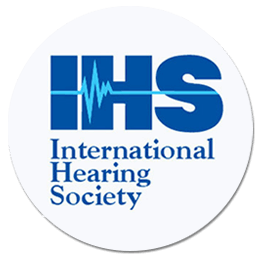 Kelly Lacroix
Director of Credentialing & Implementation | International Hearing Society
"Limitless Association Solution Resource, LLC offers consistent and reliable professional expertise in the development of our certificate program. All project work completed to date has been developed with a keen depth of credentialing program knowledge and professionalism, at what I consider platinum level quality. I am thrilled with Limitless and their services so far and look forward to the program outcomes we'll achieve together. Because of our partnership, the society has no doubt that the certificate program will be successful and very well received within the hearing healthcare profession. "
Limitless was formed with the sole purpose of helping associations grow by leveraging education to offer new and innovative ways of doing business. We specialize in education (virtual, hybrid, and live) and credentialing programs. Our expertise is never limited.
At Limitless, we utilize education to aid in membership, meetings and non-dues membership growth.
All of Limitless' services are fully customizable and we have the experience that can tackle any area of association management.

WHO WE ARE
Limitless ASR is your associations solution and resource for all of your credentialing and education strategic initiatives. We are your credentialing management company.

OUR MISSION
Our mission is to reshape the current association landscape by offering a true value proposition within education and credentialing by molding and shaping the future of how associations do business.

OUR SERVICES
Credentialing Development, Education Strategy, Accreditation Readiness Audit and Preparation, Program Marketing, Credentialing/Education Business Plan Development, Virtual Event Development and Management
Are you ready to take your organization to the next level? Our team would love to chat with you about how Limitless can make your educational ecosystem thrive. Together we are Limitless.