As much as we may sometimes believe that we need personal counseling due to our choice to work with accreditation programs, this is definitely not what we mean. Successful programs are skillfully analyzed and methodically planned which will offer you the appropriate counseling before taking on or revamping this crucial element of your members' growth. We offer the following:
Provide a complete review of an organization's readiness to apply for either American National Standards Institute (ANSI) ISO17024 or National Commission for Certifying Agencies (NCCA) accreditation.
Assist an organization with application preparation to include completion of the application form, working with staff to obtain and gather all required documents and the development of those missing documents. Assist with any non-conformities or areas of improvement.
The future of associations will revolve around a certification or certificate program. Whether you are looking to develop a program, add an additional specialty, assess the viability of launching a program or, need day-to-day maintenance of an existing program – we are your go-to resource. Services we provide include but are not limited to:
Conduct a needs assessment/feasibility study within the constituency – to include surveys, focus group facilitation, interviews, etc.
Provide a comprehensive evaluation of the demand for a sustainable investment credential.
Provide recommendations on how to construct a credentialing program and provide different models of such a program. (certification, micro-credential, certificate program)
Assess whether your organization currently has the resources and capabilities to develop such credentialing program and if not, make recommendations on necessary additions.
Address processes and components for the credentialing program.
Evaluate continuing education frameworks: Examples of frameworks include: assessment (online, in-person, length, success requirements, etc.) enforcement, mandatory vs. voluntary participation, alternatives to traditional continuing education. Evaluate pricing and additional revenue generation options.
Provide a business and marketing plan.
Assist, manage or direct all activities within the development of the program to include marketing, governance, candidate handbooks, policy and procedure development.
Assist with the selection of a contracted testing company, psychometrician, and staff. Serve as the liaison with the contracted testing company, committees (ad-hoc or standing).
We can bundle many of these services together or a la carte. We will tailor our services to meet the needs of your organization.
Have a great idea to start up a credentialing program, but lack the internal staff and resources to maintain it once developed? Fear not, Limitless has the staffing, expertise and resources to serve as your behind the scenes contracted credentialing and/or event departments! With our current model and expert credentialing staff, we have an infrastructure to support maintaining and administering your credentialing program and/or virtual event, no matter your location.
We tailor our services based on the needs and volume of your program. Allow Limitless to help your association achieve strategic initiatives while keeping the separation between your membership, education and certification departments.
Why is it that most associations feel that they offering their members exactly what they want, yet their members don't buy it? Simple, we constantly react to address members needs; however, we forget one curtail detail, we do not effectively tell them we did. How do we expect our members to be satisfied with our changes if they don't know they exist? We tailor options based on their communication needs and delivery methods. Here is how we can assist with the marketing of your certification program:
Marketing audit of the organization and evaluation current standing/future potential
Marketing/communications plan development
Marketing plan launch via social media, newsletters, articles, online communities, etc.
The first step to adding value proposition to your association is by evaluating your current education program(s), and determining how to revitalize and/or develop new or different education models. We can offer guidance in seeking new ways to broaden your organization's reach and increase members and non-member participation, for more rapid deployment of education offerings, with more flexible delivery. We can also determine what programs should sunset and build a strategy to grow the others. We can then provide assistance with how to incorporate an existing credentialing program or develop a new credential. This includes virtual and/or hybrid options for your conferences and events.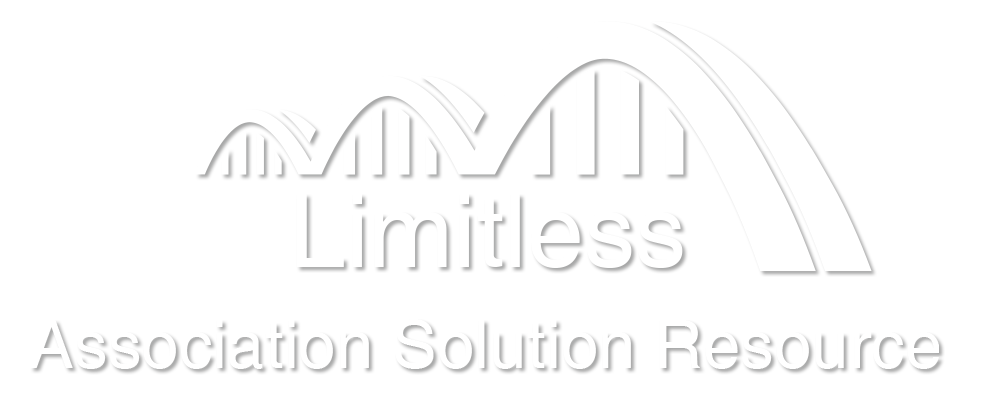 Together
WE ARE LIMITLESS
As our focus may be limitless our services specialize in niche areas of association growth to include but not "limited" to Certification/Certificate Program development, Accreditation Counseling, Membership, Non-Dues Revenue, Marketing and virtual events. We offer custom tailored proposals only after evaluating your organizations full needs in detail. We can take a concept from design to implementation. We can develop a plan and train your existing staff on how to tackle and maintain the new solution. We can simply evaluate systems and offer detailed step-by-step solutions on how to execute your new strategies…as with everything we offer – your options are limitless.
Feedback
FROM OUR CLIENTS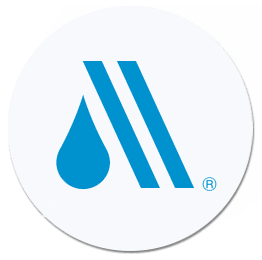 Steven Garner
PMP, Credentialing Specialist – AWWA, CA-NV Section
"Adrienne Segundo, at Limitless ASR, guided us through a difficult task of gathering and reviewing our governance documentation. Assessing the status of our bylaws, policies and procedures in comparison to industry best practices came next. The final report Adrienne generated helped our volunteer leaders to focus on the tasks ahead. Our governance documents are being revised to improve our programs and to better align with accreditation expectations. Our membership community will be stronger for the solid contributions from Adrienne and Limitless ASR."
Are you ready to take your organization to the next level? Our team would love to chat with you about how Limitless can make your educational ecosystem thrive. Together we are Limitless.